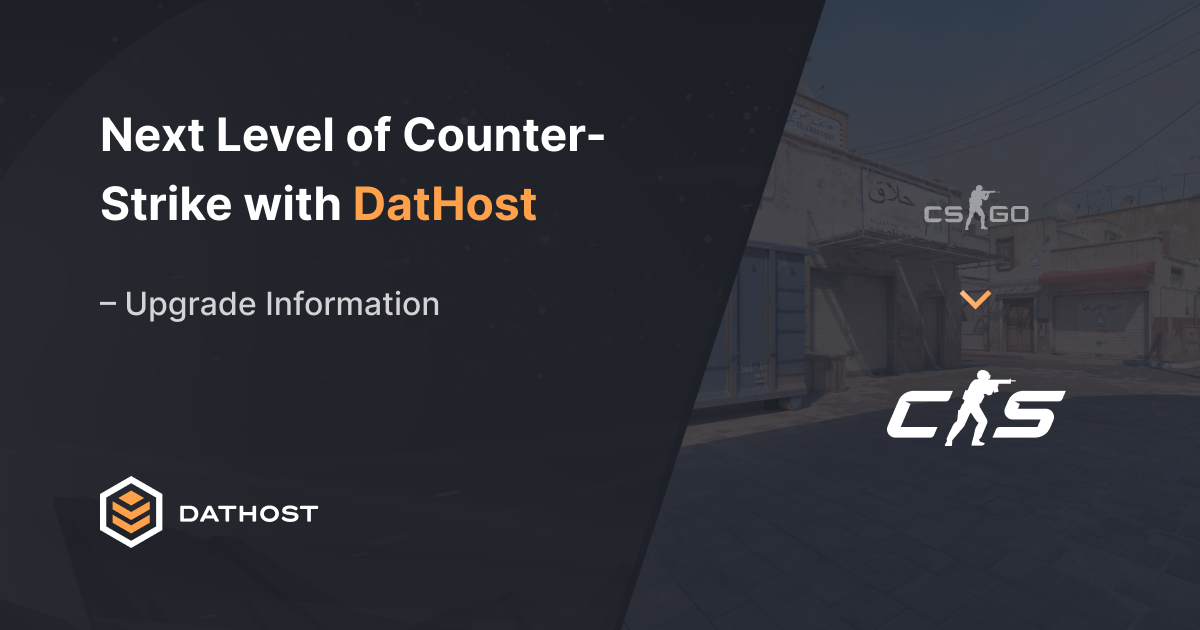 Counter-Strike 2 is now live, and we at DatHost have been prepared to ensure you have an uninterrupted experience! 
From June 1st onward, we've incorporated a free CS2 server for all existing CS:GO subscribers and have maintained this offer for all subsequent customers. Our goal was to ensure a seamless transition as the summer season approached, which apparently started this week.
Here's everything you need to know about the move to CS2:
Migrating from CS:GO to CS2
All customers with an active CS:GO subscription already have an equal CS2 server added to their account. This is showing up as a separate server rather than as an upgrade to your current CS:GO server.
Next week, we're transitioning subscriptions from CS:GO to the CS2 server. This means that all renewals will be made to the CS2 server instead of CS:GO. Affected customers will receive an e-mail regarding this the next week. Until then, feel free to enjoy both versions as you like!
Worth noting: Even though CS2 demands more from the CPU, we're keeping the price unchanged. That's DatHost for you!
The future of CS:GO
Your CS:GO server will continue to function, operating on the latest version 1.38.7.9. To access your CS:GO server, launch Counter-Strike 2 using the beta version labeled "csgo_demo_viewer".
We're committed to supporting CS:GO on our platform until at least the end of 2023, as long as the necessary tools remain available. In early 2024, we will review the situation again and update you on our approach.
CS2 Server Updates
Yesterday we deployed a new server infrastructure, migration to the Linux client release. This change has significantly improved the user experience, now on par with our CS:GO standards:
Updates roll out within 15 minutes after release
Near-instant startup times (around 5 seconds)
Improved stability and performance.
Plugins for CS2
Currently, there are no publicly available plugins for CS2. We're back to the good old times of manually inputting commands into the console. Speaking of which, the in-game CS2 console lacks RCON functionality, so you have to use the DatHost Console for now.
For those getting started, we offer default configurations to assist in practicing grenades or enjoying some matches. Read more about that here: CS2 – Practice and Scrims
For developers interested, check in our CS2 Match-API development here for automating match creation.
What's next?
We will continue to improve and refine our services to ensure you the best Counter-Strike 2 gameplay experience. There's more to come in the future, stay tuned!